After three days of Summit happenings on the Cambridge side of town, I was antsy to cross the river and see what Boston was all about.  I convinced four other exhausted bloggers (Mary, Danielle, Emily & Kelly) to join me for a dinner adventure.  We hopped on the T and made our way to Scollay Square.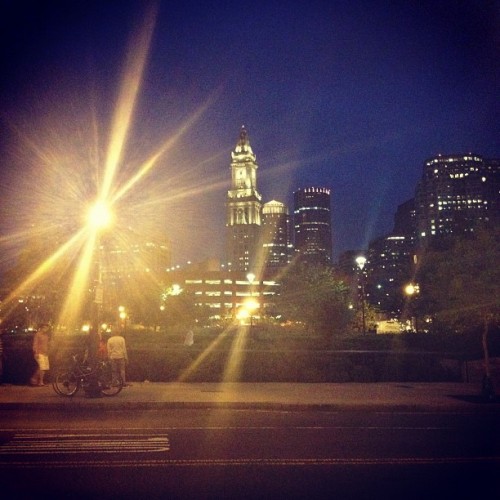 Scollay Square was decent, but it wasn't nearly as special as anything I'd eaten on the Cambridge side.  We finished our meals at record pace and decided to walk around the city and take advantage of unseasonably cool weather.
We made our way through the bustling North End on Mission: Dessert and found ourselves in line at Emily's favorite, Mike's Pastry.  The line was so out of control that you just knew anything would be amazing.  And knowing this, made it impossible to settle on just one sweet.
I ordered an eclair, a cannoli, and a neopolitan, perfectly aware at how ridiculous the order must have seemed.  And honestly, the over-ordering me had little intention of sharing.  But the post-few-bites me recognized that I was seconds away from a total food coma and would need to give away the extras.  I curled up in the covers and sent Emily and Danielle downstairs with my Mike's Pastry box so they could spread the food coma love.
Related posts: