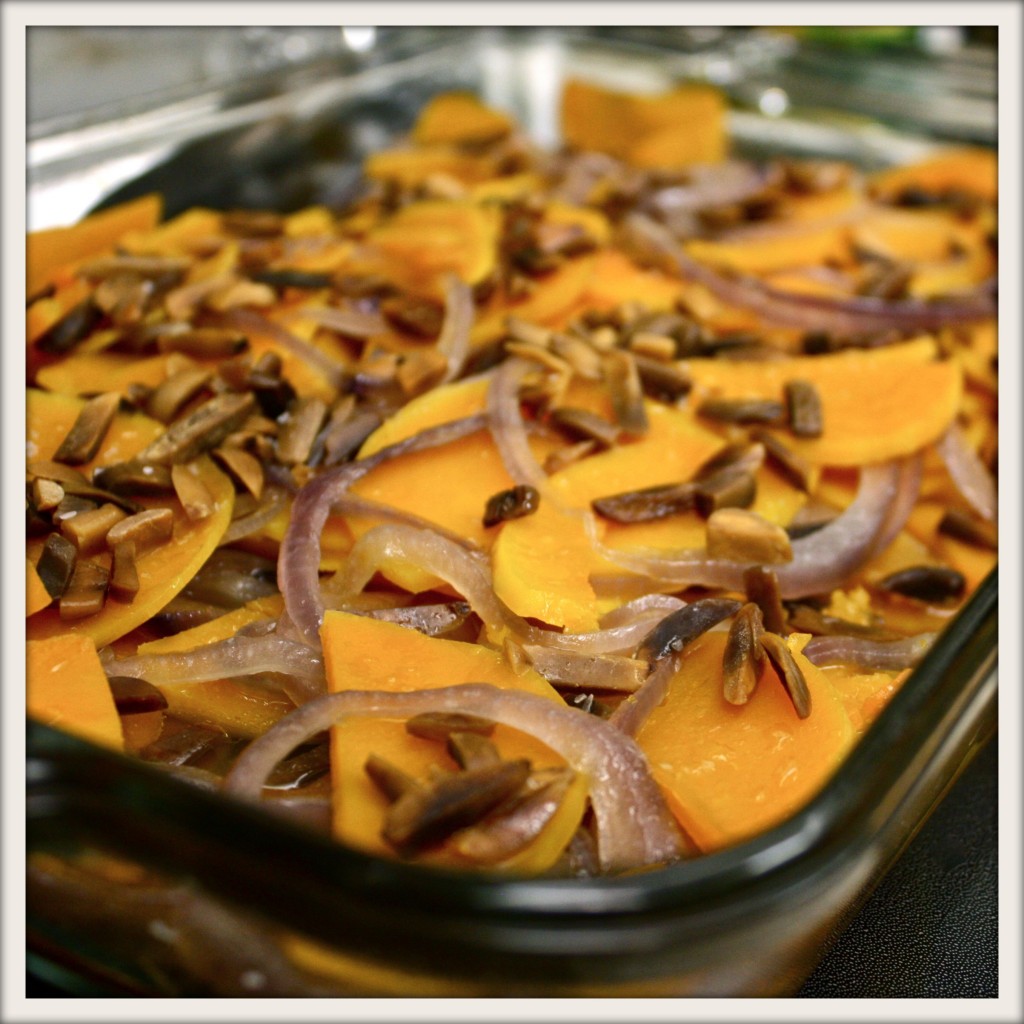 Whoop, it's almost that time!  I love, love, love Thanksgiving for a ton of reasons, but mostly for getting to eat dinner as a family, that start of cooler weather, and lots and lots of side dishes.  Little bites of lots of food makes me a happy, happy turkey!
I knew exactly which cookbook I wanted to bake from this year.  I pulled Terry Walters Clean Food off of the cookbook shelf and flipped to the fall table of contents.  It was a toss up between two butternut squash recipes, but ultimately, the Butternut Squash Casserole won.
I'm such a sucker for simple ingredients!
The recipe was a little more labor intensive that I had anticipated – LOTS of chopping.  However, if I hadn't doubled the recipe, I don't think it would have been that bad.
The casserole was sizzling its little heart out when I pulled it out of the oven.  I sampled a piece and thought it was tasty.  I had my uncle give it a whirl and he suggested that I add a little salt.  It's amazing what the tiniest bit of salt can do! The maple syrup and cider bump up the natural sweetness of the squash just a notch, the red onion adds tang, and the toasted almonds add texture.  Overall, I think this dish comes together quite nicely!
I do not think this recipe stands a chance in being the favorite amongst all of the over-sweetened, over-creamed, over-salted dishes that dominate a traditional Thanksgiving Day table; however, if I were completely in charge of a holiday menu, I wouldn't think twice about including this casserole again.
Happy Thanksgiving to you and your families!
Related posts: